Home » Posts tagged with » honesty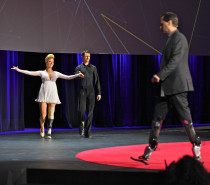 Boston marathon bombing \ courage \ honesty \ integrity \ morality \ selfishness \ selflessness \ technology \ virtue
By developing the same self-sustaining virtues, Herr and Haslet-Davis were able to improve their lives tremendously. Yet the virtue we are told to strive for today is not selfish dedication to our own lives, but selflessness.
agnosticism \ honesty \ integrity \ justice \ moral judgment \ morality \ relativism \ religion \ toleration \ virtue
Try as we may, we cannot abandon the necessity of judgment . . . The most we can do is pretend that we do not need to judge, and abdicate the responsibility of forming judgments rationally, abandoning our judgment to chance and whim.