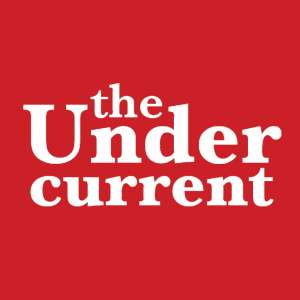 Dear Students,
We're sorry about the long radio silence. There are a lot of exciting developments at The Undercurrent, and we're eager to fill you in!
A New Team
We'd like to begin by saying a heartfelt goodbye. Brittney Fay Rivera, who has been The Undercurrent's Director of Development for the past year, has moved on to new adventures. We are very appreciative of the time and energy Brittney has put into her work, and for the momentum she has helped create in the Objectivist student movement, including the first-ever student conference about Objectivism. Brittney wanted to share this parting message with you: "I'd like to thank everyone—students, staff, and supporters—who made TU a great place to begin my career promoting free-market philosophy. I wish the best of luck to the team and look forward to seeing a new stage of Objectivist activism." Brittney, The Undercurrent thanks you for your work, and wishes you the best in your future endeavors.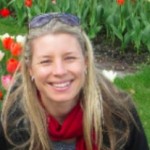 To help lead the next stage of The Undercurrent's growth, we're very pleased to announce that we have hired our first full time Executive Director: Margaret Malewski. Margaret brings to this new role a boundless entrepreneurial spirit, a proven strategic capacity, deep familiarity with Objectivism, and many years of experience in student activism. Prior to joining The Undercurrent, she was co-founder and CEO of Liquivision Products, Inc., a hardware startup which was acquired by Huish Outdoors. Margaret read The Fountainhead in high school; she went on to use most of her first six months' income to attend her first OCON, and has been a part of the Objectivist movement ever since. In college, she was also a member of her Faculty Student Council, of EASA (European Architecture Student's Association) and BEST (Board of European Students of Technology).
And YOU could be part of our new team. We're looking for 10 student leaders to join Margaret in transforming The Undercurrent. These students will meet monthly—at TU's expense—to develop new programming and get training in leadership, outreach, marketing and project management from leading Objectivist professionals. Read on to learn more!
For more specifics on the program and how to apply: Student Leader Program Information
Join our Webinar about the program on: Wednesday, April 1st at 8:30 PM EST (5:30 PM PST): https://attendee.gotowebinar.com/register/1760850645130072065
Apply to the Student Leader Program: APPLY NOW
A New Vision For The Undercurrent
Building on the "It's Your Life, OWN It" theme developed in the past few years, Margaret and the 10 Student Leaders will develop new programming that applies Objectivist principles to issues relevant to their lives, such as decisions on career, personal development, friendships and relationships. Rather than focusing exclusively on activism, The Undercurrent will become a place where students can acquire leadership training, professional networking and skill-building opportunities, coaching and mentoring from Objectivist academics and business leaders, and more.
On this model, TU will broaden its outreach to include a much wider range of student fans of Ayn Rand and individual liberty, and create a vibrant Objectivist campus movement centered around empowering students to utilize Objectivism in the pursuit of their own personal and professional happiness. Here are two components of the overall vision:
Undercurrent Clubs. These student clubs, which can operate in parallel with traditional Objectivist Clubs, will include a strong leadership development focus, with members progressing from event coordination to event planning and leadership, and eventually to Club leadership. The strongest Club leaders will be candidates for the National TU Student Executive, paid positions one year post-graduation.
Honorary Alumni. To emphasize the personal value of the Objectivist philosophy, The Undercurrent will regularly showcase and engage professionally successful Objectivists as examples of what it means to live a rational, purposeful life and the rewards it can bring. Students will have the opportunity to seek mentors among TU Alumni, and gain first-hand perspective on what precisely is involved in pursuing a rational career in business, science, arts, engineering or in academia. TU Alumni will have the opportunity to recruit proven young leadership talent from the ranks of TU Club members.
If you know anyone who might be interested in becoming an Honorary TU Alumnus, please let us know at: honoraryalumni@the-undercurrent.com
Join Us!
Apply to become one of TU's 10 new Student Leaders! If you're chosen, you'll have the privilege of working closely with talented, like-minded peers, coached by a diverse mix of successful Objectivists. You'll be part of a collaborative team building The Undercurrent's exciting programming around 4 main pillars:
"It's Your Life, OWN It"

: These workshops will offer insights on how to make rational, first-handed choices in matters related to career, personal development, friendships and relationships

"O-Fundamentals"

: These workshops will introduce Objectivism to new student audiences from a personal perspective "how does it apply to my life and my dealings with others?"

"Writing"

: This program will give students the opportunity to develop clear thinking skills by writing on topics relevant to your life as a student… and the best pieces get published in The Undercurrent Magazine.

"Social"

: Objectivism is a philosophy for living a full and happy life, and so The Undercurrent's new programming will seek to incorporate music performances, art shows, parties and sports events.
As part of the core team developing and piloting these programs, you have the opportunity to help shape the way the next generation of students encounter and experience Objectivism on college campuses—all well developing valuable professional skills under the expert coaching of successful Objectivist businessmen and intellectuals.
For more specifics on the program and how to apply: Student Leader Program Information
Join our Webinar about the program on: Wednesday, April 1st at 8:30 PM EST (5:30 PM PST): https://attendee.gotowebinar.com/register/1760850645130072065
Apply to the Student Leader Program: APPLY NOW
Support Our New Vision
If you or anyone you know would like to support The Undercurrent's new vision, please help fund our efforts! Any amount you can afford is fine—even a $5 per month recurring donation can make a big difference. To donate to The Undercurrent, please visit: https://orders.theundercurrent.org/donate
Yours,
Margaret Malewski and The Undercurrent Board of Directors