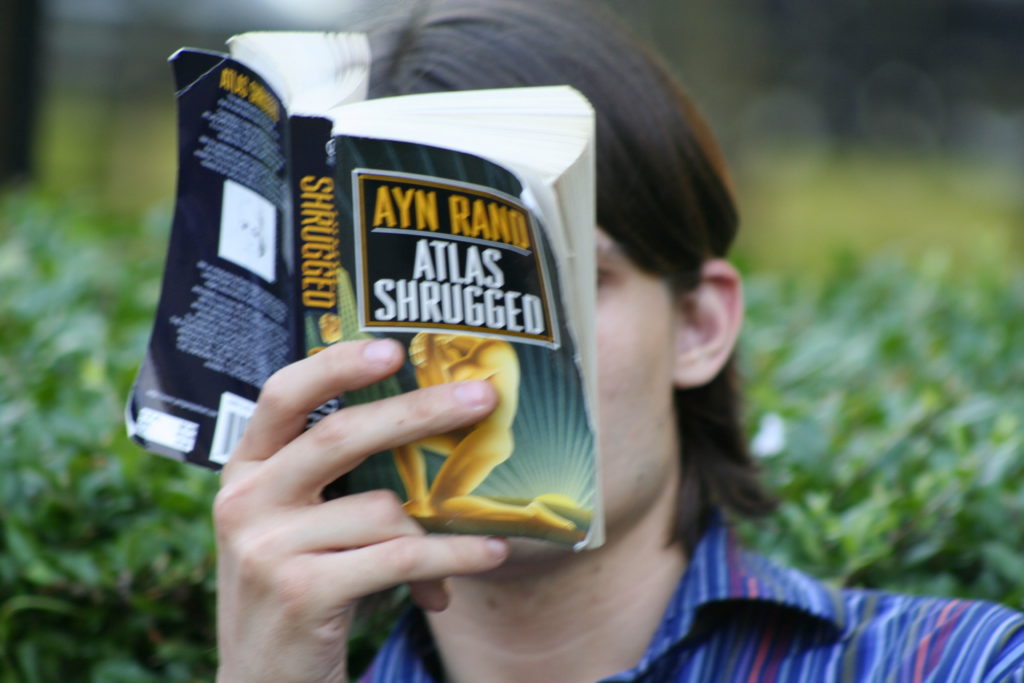 In the Spring of 2016, we launched our first campus writing initiative, #CapitalistAndProud. With the successful conclusion of #CapitalistAndProud in December 2016, we're proud to announce our latest initiative: #SelfishAndHappy.
In partnership with STRIVE, we're calling on our readers everywhere to write to The Undercurrent to explain their answers to the question: How has reading Ayn Rand benefited your life?
Ayn Rand's revolutionary morality of selfishness has impacted the lives of countless individuals since she first published The Fountainhead in 1943 and Atlas Shrugged in 1957. We're hoping that you have a story to tell about reading Ayn Rand and how being exposed to the morality of selfishness changed your life.
To encourage submission, we'll publish well-written pieces on our blog, which will make them eligible to win a cash prize of $100. Pieces should be between 650-750 words in length and be your original work. All submissions for the writing contest should be sent to editors@the-undercurrent.com before May 1st 2017 a winner will be announced by June 21st 2017.
Concurrently, our partner organization, STRIVE, will be running a social media contest. Those interested should submit a short video between one to five minutes in length explaining their answer to the same question used in the writing contest. Videos will be shared on social media and STRIVE will select one winner to receive a prize of $100. Submissions for the social media contest should be sent to info@striveclubs.org.  Visit STRIVE's Facebook page to learn more.
Don't forget to chime in on our Facebook page and tweet us @tundercurrent.
Creative commons-licensed image courtesy of Flickr user Elvert Barnes.