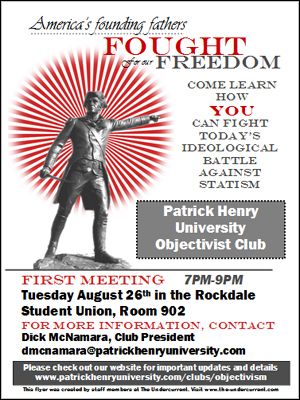 The Undercurrent has created a flyer especially for campus clubs. Pass this out in high-traffic areas of your college campus, post it on bulletin boards, or insert these into your copies of TU!
Help broadcast your organization's presence by downloading these flyers. It's easy to modify this document in Microsoft Word to reflect your club's meeting times and contact information. Print a few copies and you're ready to reach out to interested students on campus. To maximize the impact you'll have on potential club members, attach these flyers to a copy of The Undercurrent.
Feel free to modify this document in any way you see fit. If you have any questions about modifying the flyer, converting it to a PDF, or are having any technical problems, contact victoria@the-undercurrent.com.